Rabbit transitions are the key to success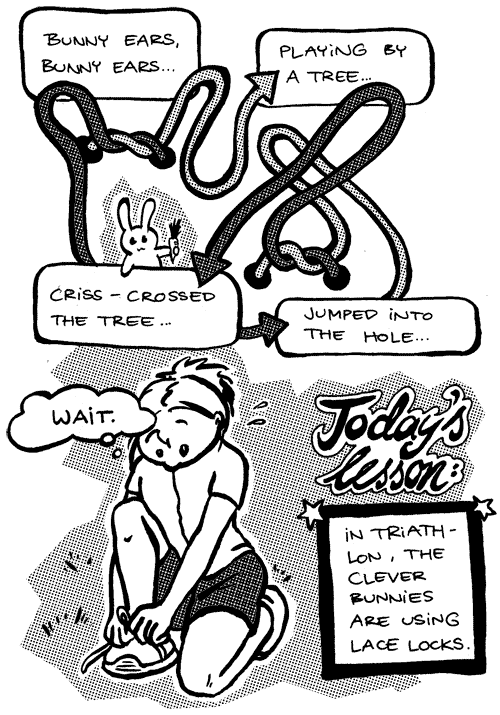 (Running, Triathlon) "Bunny ears, bunny ears… playing by a tree… criss-crossed the tree… jumped into a hole… wait." Today's lesson: in triathlon, the clever bunnies are using lace locks.
Did I misspell the title? Please excuse me.
As if anyone could remember shoelace knots on full race adrenaline. Just in case you need to refresh your knowledge, you could visit this wonderful site (I also did for this cartoon).
And to close up, here comes my favorite piece of news for today: a family of wild rabbits dug through our local soccer stadium. Part of the stands had to be closed. Well… the rabbits are small, cute and fluffy and the local soccer fans are (mostly) fat, loud and stupid. Guess who I side with. (Here is the article, but in German.)