Baltic Sea Travelogue (5)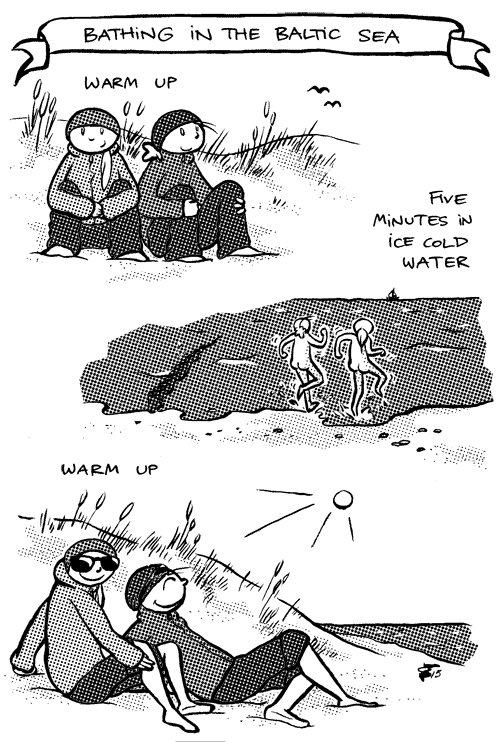 (Swimming, Cycling) Bathing in the Baltic Sea: Warm up. Five minutes in ice cold water. Warm up.
And thus my resolution for 2015 is fulfilled: all of my summer holiday comics are online before New Year's Eve. I wish you all a very happy new year! See you soon!